Today I have a heavy heart
To be honest it's been a heavy last few weeks…or years. Not all chapters in life are happy ones, but that doesn't make them any less valuable or worthy of sharing. 
Nowadays our lives are often viewed through the lens of social media, a picture taken through rose-colored glasses that showcases our perfect, carefree existence. But we all know that reality often tells a different story.  It doesn't mean that the happy moments aren't real or valuable of sharing, just that they are pieces of a much larger puzzle.
I should be on a plane to Costa Rica right now for my first international trip in almost a decade, an astonishingly long time for someone who loves to travel as much as I do.  It was going to be the first time out of the country for our kids and has been something my husband and I wanted to experience with them since we visited the Costa Rica together in 2006 to celebrate our one year wedding anniversary.  
The Way Back Machine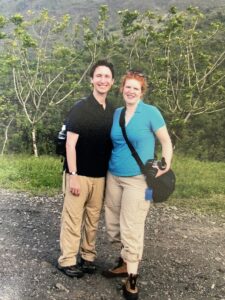 Indulge me if you will as I take you in the way back machine to a time before kids when we weren't Mommy and Daddy, we were just Cat and Joe. Back then (before we knew what it really meant to be tired) we pondered how to celebrate a year of marriage. As we considered the options, we happened to look up suggested wedding gift lists and saw that the traditional gift to celebrate one year of marriage was paper. It seemed like an odd suggestion until we came to the realization that "plane tickets are paper!" and off we went.
That trip was full of adventure activities, the kind that are easy to do when you are child-free and still believe in the invincibility of youth.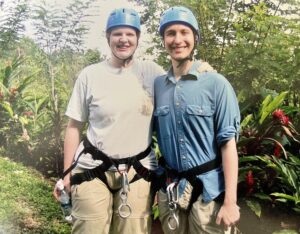 One of the most memorable was a day trip spent hiking up hills donning hardhats, and a wedgie inducing harness we used as we stepped backwards off a cliff and canyoned down waterfalls. Did I mention my husband is afraid of heights?!?! To be honest all of the adults confessed to some level of fear before making the first leap. But I remember there were these two seven year old kids on the trip and they were fearless. While the adults stood at the top loudly wondering if there was an elevator option to take us down the cliff face, the two kids got hooked up to the ropes and then blithely leapt backwards into the abyss. It was that moment that made my husband and I think how much fun is would be to bring our future kids back to Costa Rica one day.  
Fifteen Years Later
We decided that we would take a family trip to Costa Rica to celebrate our 15 year anniversary. Unfortunately my husband lost his job in early 2019, and our finances started to get a little tight. Several months later he was hired for an exciting new opportunity in Seattle, and I left my job at the Monterey Bay Aquarium, a place I had loved and worked at for over a decade. We packed our family up and moved north where I thought I would start working in the museum field again after we got settled. 
It turns out Covid had other plans for us.
As the pandemic wore on our financial purse strings grew tighter and tighter, we watched our savings dwindle to nothing and our credit card amounts rise. School wasn't happening. Childcare wasn't happening, and our family and close friends were all far away across the country. Many museums were no longer open to the public and the jobs in my field dried up.
Pivot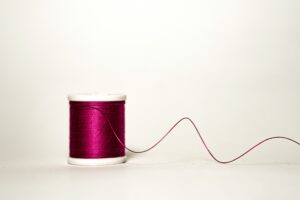 So, I pivoted. It took some time, a lot of self-reflection, and yes- even some tears; but eventually I found the missing thread that connected all of the parts of my life together into a beautiful tapestry exploding with color, and I took that thread and I turned it into a business. You see I realized that throughout my entire life in many different ways, I have always helped others discover and share their stories.  
Sometimes that involves helping people shift their narrative and discover new passions allowing them to forge a different path. Sometimes it means curating memorable experiences; working hard to ensure nobody is forgotten. And sometimes, it means finding new ways to show up authentically and better connect with the people who need their product or services. But, the thread that weaves all of these pieces together is story.
Of course no story is without its central conflict or plot twists, and mine seems to be full of them lately. 
Building a business and taking a leap to work for yourself is hard.  It's exciting and freeing, but it's also just really tough sometimes.  It's a constant struggle between DOING the business and BUILDING the business, and it can be challenging to manage both aspects at the same time.
The Making of a Dream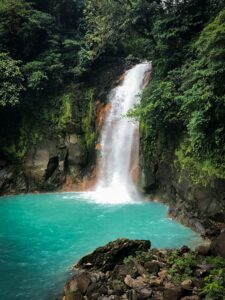 I won't go into all of the ways our family has been knocked down repeatedly over the past three years, but trust me when I tell you it's a lot- though I will be the first to acknowledge that our problems are nothing compared to what others have gone through during this pandemic and my heart goes out to you all. 
But despite our struggles, we knew we also needed to find hope again and remember how to dream.
We needed to find something we could strive for and look forward to, so Costa Rica became that dream for us.
Even though money was tight we started to put away small amounts here and there into our dream fund. We wanted to teach our kids that even when life is hard that it's still OK to have a dream, and we wanted to show them that it is possible to make your dreams come true.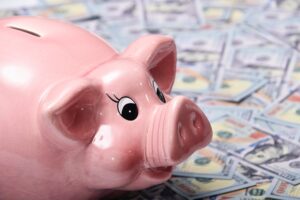 So, we started to make some plans. I offered some photography mini-sessions for families this fall to pay for airfare. I earmarked certain income from other clients to be put aside into our Costa Rica coffers. In January I finally made the leap to buy our tickets and booked our trip for spring break at the end of April, and then later that same week had the biggest week and month ever in my business.  
It felt right. It felt like the universe was saying "go, make some memories, you deserve this." 
So, I took my new clients, and I dove headfirst into doing the work. I thought to myself "wow, you've made it, and since you made this amount once, you can do it again! You've got this!" And you know, I really thought I did. I was feeling great. I paid some bills, booked accommodations for our trip, and whiled away many hours snuggling with the kids on the couch watching Costa Rica videos on YouTube and teaching them Spanish words to practice in preparation for our big adventure. I had a big goofy grin on my face every time I thought about the amazing experience I was going to give them, and I couldn't wait! It was all I wanted to talk about and we were all so excited. We had a calendar countdown, had started our packing lists, and we were ready…until we weren't.
Plot Twist
A few weeks ago I started having trouble sleeping, waking up each morning with my mind racing and my chest feeling like it was in a vise. I thought about all of the work I had done the past couple of months. It was good work that I was proud of, but I realized that I was so busy doing the work that it had been awhile since I had concentrated on bringing in new clients. The wonderful referrals I had been given were at a temporary standstill, and I started to worrying about being able to both pay for the remainder of the trip and make our bills upon our return. 
So I put on my big girl pants (I really hate those pants) and took a hard look at our finances, and I had the stone cold realization that no matter how much we wanted it, we couldn't make it happen right now.
I was devastated. I was scared about losing money we'd already paid and dreading how to break the news to our kids. Thankfully due to Covid I had booked a ticket that was non-refundable but changeable, which meant we could postpone without losing what we'd already paid. And, most of the hotels I had booked were still within the cancellation or reschedule window. 
So we made the difficult decision to put our trip on hold and break the news to the kids.
A Grateful Heart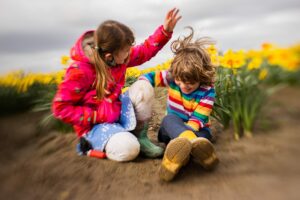 I just want to pause here for a moment to say how grateful I am for the two small humans we have made. I truly do have the best kids in the universe with the biggest, kindest hearts and souls so beautiful and bright they could light up the sky. While I was worried about breaking their hearts, they were more concerned with how I was feeling because they knew "mommy was sad." We were very candid about the situation and said that while we really wanted to go, we realized that we just couldn't afford it right now, but that we weren't cancelling it altogether, only postponing our trip until the end of summer, to give us more time to help our finances. I apologized for letting them down as traitorous tears ran down my face. 
But instead of bursting into tears of their own, they ran to get their pirate treasure chests full of their own dollars and coins and said "Here Mama and Dada, you can use our money! Will this help?" 
It was both the sweetest and most heartbreaking moment all at the same time. We assured them they could keep their money, but told them that instead of going on a big trip right now, we would take a couple of nights to visit Vancouver over break allowing them to still leave the country for the first time and that we would take our big trip later this year when we had more time to save.  They both said "OK!" and that was that. 
There were no tears, only happy acceptance and the reassurance to us that "Mama always plans great adventures so we know we'll have fun whatever we do."
So What's the Point?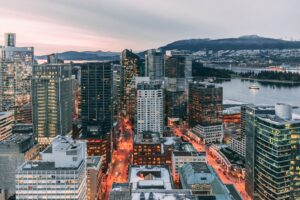 So why am I telling you all of this? Is it because I want you to feel bad for me? No, I really don't. Is it because I want you to give me money? I mean sure, who wouldn't want strangers to give them money…I mean isn't that why people play the lottery from time to time? ;-). All kidding aside, no I don't want your money…unless you are a potential client who truly wants help to tell their story better in which case I will be happy to chat because I love what I do!  
I'm telling you this because I think it's important to remember that everyone has their own challenges, but maybe hearing about mine will help you feel less alone in yours.
Running a business is hard. It has amazing ups- like the ability to spend more time with my kids and to take time off without needing to ask anyone for permission. But it also has some pretty painful downs, like extreme periods of feast or famine, or the elation of making $1000 followed by the hefty reality that it's actually 30% less than that because Uncle Sam needs his cut. I never noticed the taxes quite as much when someone else was in charge of my paycheck, but I feel them keenly now!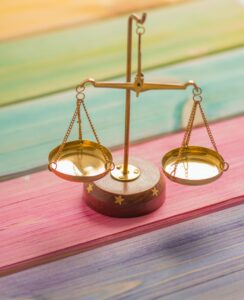 When you own a business it's a constant balancing act between doing the work and getting the work, and it's easy to myopically focus on one while losing sight of the other. 
So, we learn. As business owners there are new lessons to learn every damn day. Sometimes they are amazing, and sometimes they just really suck. But no matter what, every lesson has value.
This week I wallowed and I cried, but that's OK. It's part of my story, and I have learned from this experience and will take this lesson forward into my next chapter. And while that plane will take off without me today, there's always tomorrow, because time marches on and tomorrow always comes. 
As for dreams, they are one of the few things in life that truly are free, and they are available to us all. You just have to be willing to discover them, even if you have to wait a little bit longer to make them come true.
Life doesn't always go like you planned. It's beautiful and messy, and sometimes it can be a real bitch! But despite all of the plot twists life has to offer, remember this. Your story matters and when things feel impossible, sometimes you just have to keep moving forward, until you get to the next chapter. I hear it's a real cliffhanger!
Thanks for listening.