Dream Like a Child
Children are exceptional dreamers. Ask any child to tell you a story and they will weave you a wildly fantastical tale revealing wonder upon wonder with each plot twist and turn. Children are never content to toss their stories aside, but instead are often eager to throw themselves wholeheartedly into their narratives, creatively offering solutions to make their dreams come true. 
For a child, no dream is too big, and every obstacle can be overcome. It's only as we grow older that we start to litter the path to our dreams with a multitude of can'ts, shouldn'ts and won'ts. 
For many of us, dreams often remain confined within the pages of the stories we read. They are a guilty pleasure we allow ourselves to revel in every now and then before we wistfully sigh and close the book, placing it back on the shelf to wait for another day. Although, if you're a bit like me, reading can get you in a lot of trouble (but in the best possible way).   
Reframe Your Mindset About Following Dreams
What would your life look like if you allowed yourself the freedom to turn some of those wild and crazy dreams into reality?  
What if you read about something amazing and instead of saying things like "I could never do that" or "I wish I could but. . ." you sat down and plotted out a plan to actually do it? How would that make you feel? How would it shape your story?
I have always been someone who dreams big and delights in "marching to the beat of my own drum," even if the rhythm differs from the cadence of others. It's not always comfortable and can often be frustrating, but it's always worth it in the end. I find that sometimes, if you allow your dreams to fly off the pages and escape the shelves, they can result in some pretty epic adventures, creating wonderful memories and opportunities to push beyond the boundary of your comfort zone.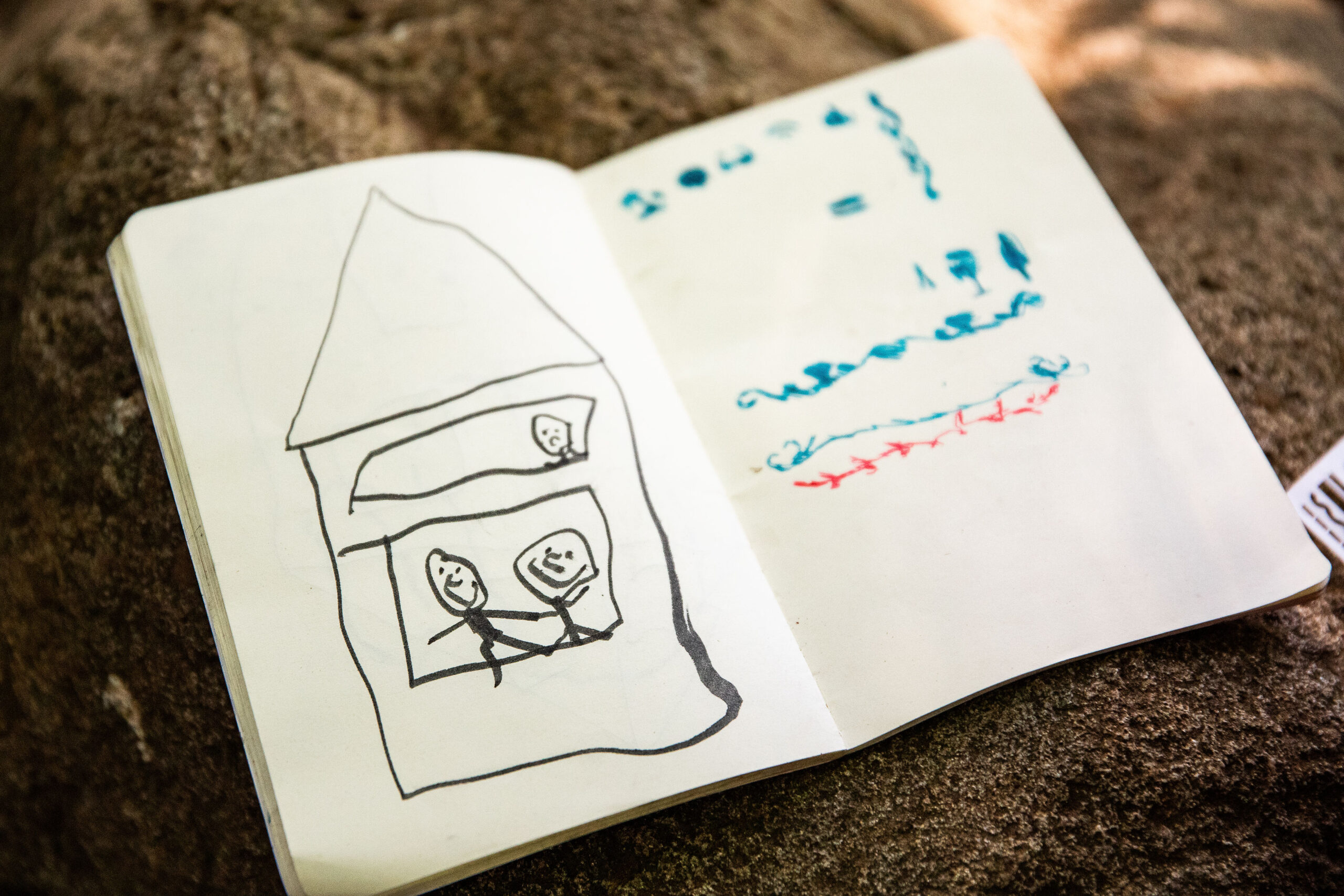 I started working when I was 13 years old at a couple of bed and breakfasts in Vermont. On the weekend I would spend one or both days cleaning rooms and helping out in the kitchens. It wasn't glamorous and truthfully wasn't even completely legal as I was paid under the table and worked longer days than a teenager was allowed, but it showed me the value of working hard to save money and reach a goal.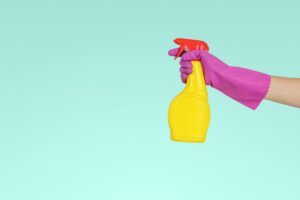 I wasn't saving to buy a car like a lot of teenagers. Instead, I earned it to pay for a two-week wilderness camp for teens in the Pacific Northwest. This was something that was definitely out of my comfort zone. I was not an experienced camper and I had never actually done any of the adventurous activities before, but a friend of mine had taken the trip previously and it sounded like an amazing experience, so I decided I wanted to go, too. 
My family supported my desire to try it out but didn't have all the money needed to send me. Instead of giving up and shelving the dream to gather dust, I decided to take matters into my own hands and make it happen. When I was 15, I went, and two and a half decades later I still have vivid memories of the experiences I had.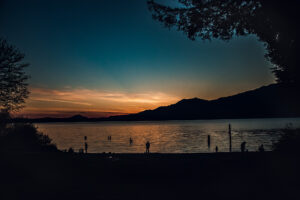 I can even remember the smallest details like the juicy blueberries we snacked on and the sizzling salmon we cooked over the campfire one night after a beautiful day kayaking in the San Juan Islands looking for elusive orcas. While the whales didn't show themselves, the food was delicious!  
Make Memories. Embrace Adventure.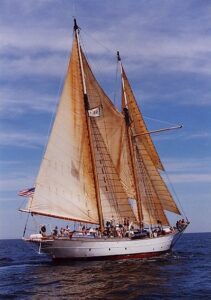 In college, I embraced the multitude of learning opportunities available. I knew I wanted to study abroad and learned about this amazing program offered by the Sea Education Association that allowed you to spend half the semester studying oceanography, nautical science, and maritime studies on land in Woods Hole, Massachusetts, and half the semester learning how to sail a 124-foot-tall ship in the Caribbean. This was not a program offered by my school and I didn't know that first thing about sailing, but that didn't matter. I knew I wanted to go, so I convinced the study abroad office and the school to allow it, and I applied.
I was accepted but I didn't have the money, so I took out a lot of loans. I spent years paying that debt off, but if I had to make the choice all over again, I would go again in a heartbeat. That experience wasn't all rosy. Looking back on my journal entries there are some that just say 'get me off this ship!"  But, there are far more memories that were incredible.
I went to Cuba on that trip and fell in love with the vibrancy of the island. There was music everywhere and the people were so warm and welcoming it presented a stark contrast to what Americans learn about Cuba in school. I also remember things like standing at the bow of the ship at midnight scanning the horizon looking for boats while singing loudly into the salt spray, the wind stinging my face, getting the ride of my life.
Listen to Those Who Love You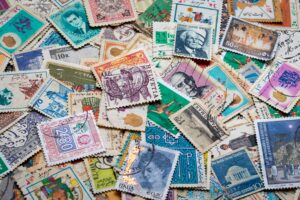 I am close with both of my parents, even though we haven't lived in the same place since I was in high school.
One of my favorite things about my dad is receiving "dadgrams" in the mail.
He often sends me newspaper articles that catch his eye, typically about animals or other elements of nature.
In my late twenties he sent one about a woman named Marieta Van der Merwe in Namibia that started a wildlife sanctuary. At the end of it there was a note with information about how to volunteer there. Now, I know my dad sent it because he thought I would like the story, but I couldn't stop thinking about what it would be like to go to Africa and get hands on experience with some of the animals I had always loved.
This was right before my thirteen-month graduate program in museum education, but my husband said "you should go when you finish." So, I jumped at the opportunity, much to the surprise of my father.
I signed up to volunteer at the Harnas Wildlife Sanctuary in Namibia in August of 2008 where I took care of cheeky baboons who knew how to unhook your bra, learned how to prepare meals for things feathered, furry and scaled, and even had a campout with two bed-hogging cheetahs. 
As I started planning the trip, I didn't want to be the only one who got this chance, so my husband and I started to put together a grand adventure to the southern part of the African continent including a short safari in South Africa, a week experiencing wine country and a much-anticipated excursion to view great white sharks through the bars of a cage in Gansbaai.

As a I read through more travel books, I discovered this incredible and affordable canoe safari down the Zambezi, one of the best ways to see animals up close — also one of the most dangerous. See, I told you reading gets me into trouble!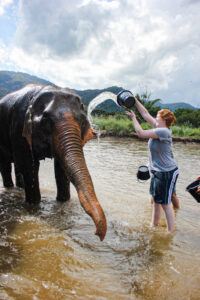 By the time I was 35 I had travelled on five of the seven continents and tried things like wading thigh-deep into the river to give an Asian elephant a bath in Thailand, whitewater rafting in New Zealand down the highest commercially rafted waterfall in the Southern hemisphere, and working as a youth counselor on a cruise ship in Alaska.
I know I haven't travelled nearly as much as some, but I have travelled a lot more than the average American and that always makes me a little bit sad. I say this because I have shared stories about my experiences with a lot of people throughout the United States and have seen the spark of excitement ignite in their eyes as they consider the delightful possibility of embarking on a boundary-pushing adventure of their own. Often, as quickly as that spark ignites, it is extinguished as the barricades of can't and shouldn't are put back into place.  
How to Make an Impossible Dream Come True
People are quick to supply any number of reasons for why they can't do something — a lack of money often topping the list. Money can certainly be a very valid barrier, but there are also ways to get around that barrier once you realize two truths. The first is that travel doesn't have to be as expensive as everyone thinks.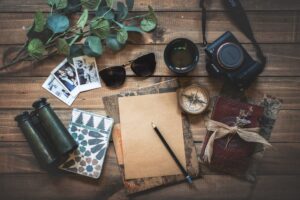 A little research and perseverance can go a long way to discover amazing deals and experiences. In many countries, the flight is the most expensive part. Once you're there, you can find amazing food and lodging for a fraction of the cost of what you might spend on any given day at home.
The second is that most people are really good at spending a lot of money in a given month without realizing it on things they could probably do without.  For example, if you're someone who buys a coffee every day, think of how much you'd save if you just brewed it at home.  By the end of the year, you'd have close to a thousand dollars which is enough for a plane ticket almost anywhere you wanted to go.  
How to Live a Great Life When You're Not Rich
I am far from rich, and like everyone else I often wish I had more money. Like many others these days, I've worked at least two jobs most of my adult life. I'm 40 years old and I don't own a house, though I frequently think I would like to. I have a lot of school debt from both my undergrad and my grad programs that I hope each month will just magically disappear. Sadly, it hasn't happened yet!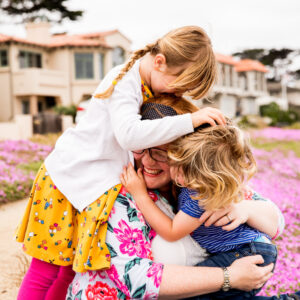 I also have two young children and the cost of daycare these days is now more expensive than most in-state college tuition. However, I haven't ever let it stop me from acting upon the things I have dreamed instead of waiting until there is more time, money, etc. someday far in the future. 
While I have not been able to travel as much as I would like since having my children, I still find ways to make it a priority even on a smaller scale and am eager to take them abroad for an extended period of time in the next few years.  Sometimes I do have to wait longer than I'd like to pursue the things I've imagined and while that can be incredibly frustrating, it's also OK because it just means that when it happens it will be all the more worthwhile.
We are living through some very tough times right now and 2020 hasn't been kind to many of us.  It might feel hard right now to dream about a future that seems so uncertain, but its times like these that make the need for dreaming and planning for a brighter future all the more important.
Here's a little secret I've discovered. Once you start taking the steps to bring your dreams to life, you'll find that it becomes easier to believe that it's possible to make them happen and you won't want to stop.
Life is a gift. We only have a finite amount of time to live it. I believe we should take every opportunity we have to allow ourselves to imagine the possibilities and bring them to life. 
Maybe your dream isn't about travel.  Maybe it's about having a career you love or a family that makes you feel complete. Everyone is different and no two dreams are exactly alike.
When you reflect back on the life you've lived, would you rather carry the wistful longing for the adventures you might have had and the stories you shelved never to be opened again, or would you wish to smile proudly thinking of the experiences you had because you made a plan to bring your dreams from the realm of fantasy to reality?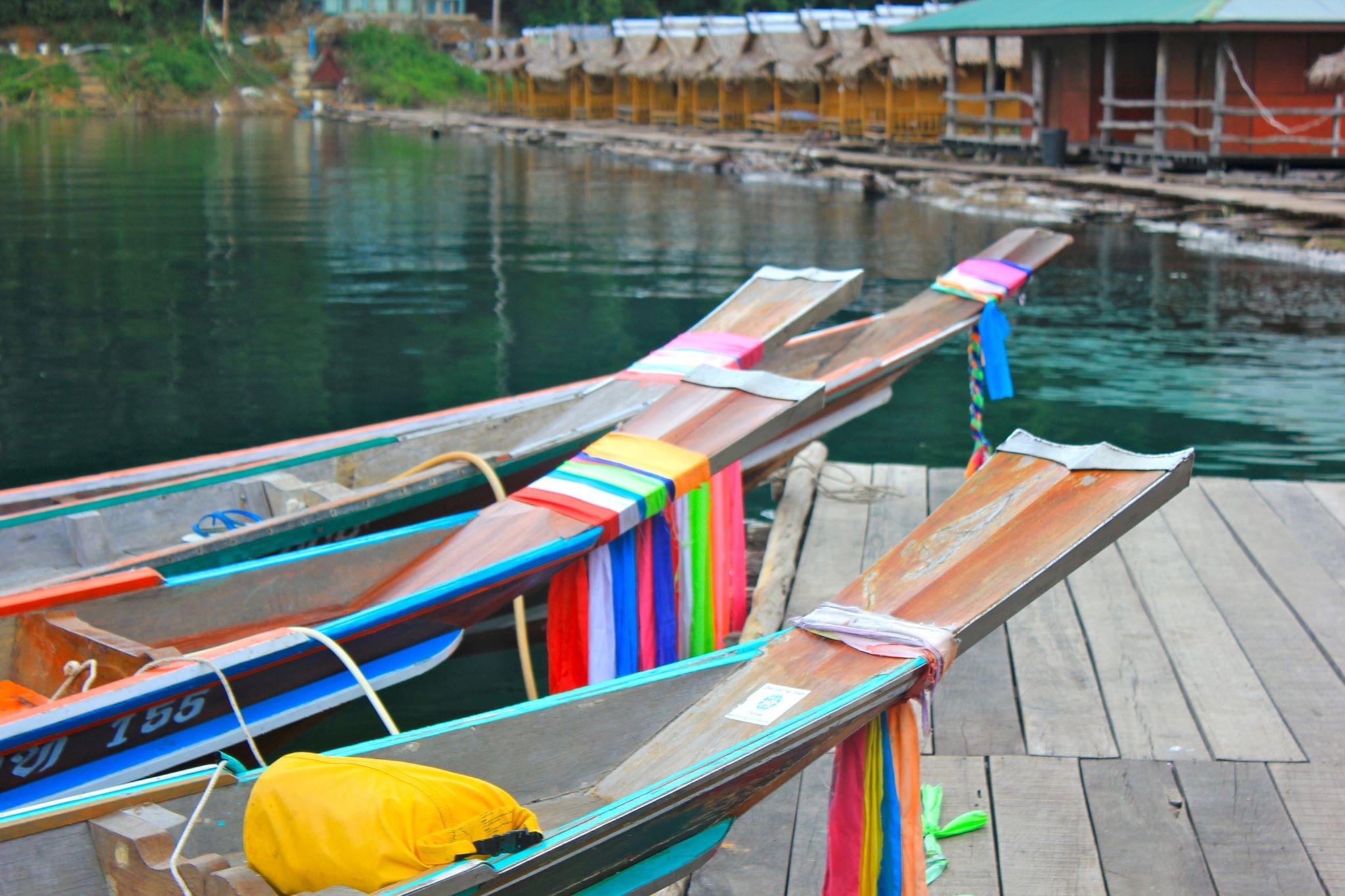 Break Past Your Barriers
The barriers of can't, shouldn't and won't will always be there, but your dreams won't always wait for you to make them come true.
So, before you rush off to the next meeting, or to clean your house/kids/dog or anything else that might be on your to-do list for the day, I want to ask you to pause for ten minutes. 
Grab a piece of paper or start a new note on your phone and let your imagination run wild. 

Think about the things you've always dreamed of and write down the first three things that come to your mind, no matter how big or small. 

Next, write down the barriers that you always put up to stand between the dreaming and the doing. 

Now, cross out one of those barriers and instead brainstorm ways you could overcome this obstacle. Do this with each barrier and you'll be planning steps to make one of your dreams come true.  

Then, tell someone about it.  Find a person to hold you accountable to those steps who will cheer you on and check in with you on your progress, and who will celebrate with you when you meet your first goal that allows you to bring a dream you've always wanted to life.  

Lastly, come tell me about it! There's nothing I'd like more than to hear your story and follow along with your adventures.